What is a crawfish? Crawfish are freshwater crustaceans closely related to the lobster. They are known also by other names such as crawfish, crawdads, red claw, and mudbugs (they don't eat mud, they just live in it sometimes and they are not bugs). Crawfish are crustaceans – they have a shell and five pairs of legs. As they grow, they molt their shells and grow new ones. Crawfish are sold for consumption, for bait and for pets.
What's the difference between Red Swamp and White River crawfish? The two main species of crawfish in Louisiana are Red Swamp crawfish and White River crawfish. Red Swamp crawfish have red pigment in their bodies and have a blue blood vessel under their tails. White River crawfish have no red pigment at all and have no blue blood vessel. When they are boiled, both species turn red; however, the Red Swamp crawfish will be a deeper red.
Where are crawfish found?
You can find crawfish mostly in lower wetlands in humid areas such as Louisiana, Texas and Mississippi. They can be found in other states, but not as abundantly.
Where do crawfish go when water dries up?
In areas where water dries up, crawfish build mounds of mud that look like little towers. If you live in southern Louisiana you usually see little mounds close to ditches. This is where crawfish stay until the water comes back. It is also where the female crawfish go to lay eggs until they hatch.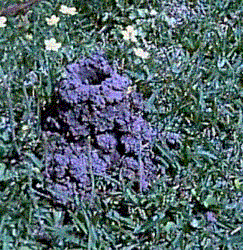 Why can crawfish live out of water? Crawfish have gill chambers that take oxygen from the air. If crawfish are in a humid atmosphere, they can live outside of water for about 6-7 months as long as their gill chambers remain wet.
How do you tell a Male from a Female?
That's easy – the male crawfish always holds the TV remote control. However, if there are no televisions around, just flip the little critter over and look for two short fat "legs" right between the head and tail. These are really organs used to transfer sperm. A mature male also has little "hooks" at the base of the last two pairs of legs.
Where are the baby crawfish? The female crawfish lays eggs which become fertilized and attach to her swimmerets under her tail. The average crawfish produces about 300-400 eggs which take about 2-4 weeks to hatch (depending on the type of crawfish). After 2 weeks, young crawfish leave the mother to be on their own.
What do crawfish eat?
A crawfish's favorite food is soft, decomposing plant matter; however, they will eat just about anything – algae, snails, insects, plants, dead fish, etc. Crawfish are cannibals and will even consume other crawfish that are molting.
Who eats crawfish?
Crawfish are in danger of being eaten not only by Cajuns and Cajun wanna-bes, but by alligators, fish, snakes, raccoons, minks, turtles and many different kinds of birds. Thank goodness there are plenty for all!!
What happens when crawfish molt? It takes about 1-2 days for a crawfish's new shell to harden. In that time they are very vulnerable to predators, including other crawfish. They usually shed about 10-11 times until they are mature and stop growing.
How long do crawfish live?

Crawfish live not much longer than 1½ to 2 years. They usually reach maturity anywhere from 2 to 6 months.
What do all those Cajuns do with all that crawfish anyway?
Cajuns participate in a springtime activity known as a "Crawfish Boil" where we invite friends and neighbors over to our home to eat, drink and "pass a good time." The crawfish are boiled in a large pot over a butane burner with seasonings, corn, potatoes and onions. Once cooked, the pot is drained, and all the contents are poured over a large picnic table covered with newspaper or paper and everyone "digs in." This is served with a dip of mayonnaise, ketchup and mustard (maybe a few other ingredients to spice it up).
Why would I want to suck the head of a boiled crawfish?
The head of the crawfish contains an organ called the "hepatapancreas" which contains fat and is very rich in flavor. Many people call this the "fat" of the crawfish. However, crawfish actually contain very little fat. Cajuns suck the head to get this "fat," but you could just dig it out with your finger. No matter how you get it, do not miss out on this part of the crawfish.
What's the deal with a straight tailed crawfish? There is a saying that you shouldn't eat a boiled crawfish with a straight tail because that means the crawfish was dead before it was cooked. When a crawfish is boiled it curls up it's tail. However, if a crawfish was really cold or just near death before cooked, it may not curl up its tail and is still good to eat. The best way to determine if a crawfish was dead is to inspect the meat – if it falls apart, don't eat it.
How do I make sure my crawfish will survive till I can boil them?
Keep them cool with ice packs or ice. If you use ice, be sure to drain them frequently. DO NOT let them sit in cold water for a long time or they will die! When traveling with crawfish a few of them will die naturally due to stress of being moved, etc.
How do I take care of my pet crawfish? Crawfish need plenty of hiding places such as rocks and plants. They also need plenty of room; otherwise, they will have territorial fights and kill each other. They may also kill off any fish you have in the tank. You can feed them regular fish food; however, they are very messy eaters. You may also have to clean your tank a little more often than you would for fish.